International ArtExpo is selecting all interesting video/short.films to include in the next 2006 Exhibitions:
Temporary Cities - Video Art & Architecture event at the Cultural Communication Centre of Klaipeda, Lithuania (September 14-16, 2006). The deadline for applications is May 30, 2006.
The number of works with you can participate is unlimited. All works must be on DVD (PAL or NTSC), no matter what the original source medium. The duration may be any, with a preference given to a max lenght of 15 minutes. If you are interested, send your video submissions (Name/Surname, City/Country, Film title, Running time, Brief film synopsis) with a CV/biography, videography and an introduction about the piece to:
arch. Luca Curci
via Casamassima, 75
70010 - Capurso (Bari) - Italy
International ArtExpo is a not for profit organization that provides a significant forum for cultural dialogue between all artists from different cultures and countries. We depend on the support of you. ArtExpo is grateful to all of the institutions, corporations, and individuals who support our efforts. We work with a number of national and international galleries as well as publishers, museums, curators and writers from all over the world. We help artists through solo and group exhibitions, gallery representation, magazine reviews and advertisements, press releases, internet promotion, as well as various curatorial projects.
Participation open to: professional artists, architects and designers, associate groups and studios.
---
It's LIQUID News is an e-mail announcement service that provides information about exhibitions at some of the world's leading art galleries selected. It's LIQUID News reaches the combined audiences of International Art Fairs, galleries, museums, and is thus a powerful tool for getting directly to this influential audience with information about exhibition programs and other events.
International galleries, museums, institutions, private and public groups, artists, architects, designers, are invited to join It's LIQUID News service. Each advertisement takes the form of an e-mail announcement, and features a press release, an image, and a link to the announcer's website. Announcements are distributed directly to over 60,000 international collectors, consultants, advisers, critics, writers, curators, dealers and other visual arts professionals. Database demographics: 40% in North America, 45% in Europe, 15% in other locations (South America, Australia, Japan, etc.).
Additionally all announcements are permanently archived on
It's LIQUID
web site, creating a valuable research resource of some of the most important events world wide. It's LIQUID News offers an unprecedented opportunity for participating clients to reach the most dynamic members of the community of professionals worldwide.
If you are interested in our services, or you want to open an It's LIQUID office in your city, please contact us at
support@itsliquid.com
.
Thanks for all,
It's LIQUID Group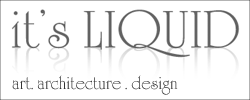 ---
This e-mail is sent by It's LIQUID Group. It is confidential and protected by law. Any un-authorized use or distribution of information here contained is prohibited. If you have received this e-mail in error, notify the sender immediately. This e-mail address is strictly of use and property of the author. To unsubscribe
click here
.