Third annual
SNAP TO GRID
The UN-Juried Show
Every Entry Shown!
Deadline for entries: August 27, 2006
September 14 - October 7, 2006
Opening Reception Thursday September 14, 7 - 9pm
Show your work at our gallery in our Un-Juried Show: Snap to Grid. In our third annual exhibition of this kind participants each upload one image to be printed on high quality paper and hung in a grid in our gallery. The show will be widely promoted and will include a reception for the artists.
After the exhibition the images and artist information will be available to view in our artist portfolios. Artwork for future exhibits will be selected from the portfolios, and will also be available for review by area gallerists, curators and arts journalists. The ultimate exhibit. The ultimate resume builder. Everybody wins!
Entry fee $30US. Proceeds benefit gallery programs. Show is international, open to all geographical locations.
Entrants submit one JPEG file of original work up to 3mb. All styles of 2D artwork and photography where digital processes of any kind were integral to the creation of the images are acceptable. Digital video stills and screen shots of web/new media are acceptable.
Multiple entries are permitted. $30 registration fee for each additional image. Multiple entries will be grouped together in exhibition installation. Affiliated artists may also be grouped together.
Exhibit is limited to space available, early entry is advised. Prints are 8.5x11 inches on Heavyweight Matte paper with Epson Archival pigment, allowing for one inch border.
Gallery Statement:
Every year for 50 years the L.A. Municipal Gallery has held its "Open Call" exhibit where any artist can show up with their art and an entry fee (to benefit gallery programs) and the piece is shown. The Los Angeles Center For Digital Art decided to launch an international experiment of the same nature where the artists upload images that are printed and hung by the gallery. The hundreds of works are displayed in a grid like installation (reminiscent of postcard art shows of the 1980's) where every work submitted is exhibited. The usual (less than democratic) selection process where only the precious few are chosen is turned on its head in a curatorial anarchy where everyone gets to participate and the viewer is literally left to be the judge. The show represents a snapshot of a current moment in art history when digital imaging has reached the hands of the many, an age where culture belongs to the "mobblogers" around the globe. From Thailand to Texas, amateur to academic, beautiful to banal and beyond the monumental quantity and variety of "Snap to Grid" becomes an aesthetic experience where each individual piece adds to an agglomerative effect that has a life of its own.
Los Angeles Center For Digital Art
107 West Fifth Street
Los Angeles, CA 90013
http://www.lacda.com
Director:
Rex Bruce
No phone calls please.
---
It's LIQUID News is an e-mail announcement service that provides information about exhibitions at some of the world's leading art galleries selected. It's LIQUID News reaches the combined audiences of International Art Fairs, galleries, museums, and is thus a powerful tool for getting directly to this influential audience with information about exhibition programs and other events.
International galleries, museums, institutions, private and public groups, artists, architects, designers, are invited to join It's LIQUID News service. Each advertisement takes the form of an e-mail announcement, and features a press release, an image, and a link to the announcer's website. Announcements are distributed directly to over 60,000 international collectors, consultants, advisers, critics, writers, curators, dealers and other visual arts professionals. Database demographics: 40% in North America, 45% in Europe, 15% in other locations (South America, Australia, Japan, etc.).
Additionally all announcements are permanently archived on
It's LIQUID
web site, creating a valuable research resource of some of the most important events world wide. It's LIQUID News offers an unprecedented opportunity for participating clients to reach the most dynamic members of the community of professionals worldwide.
If you are interested in our services, or you want to open an It's LIQUID office in your city, please contact us at
support@itsliquid.com
.
Thanks for all,
It's LIQUID Group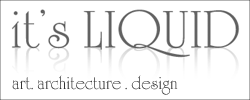 ---
This e-mail is sent by It's LIQUID Group. It is confidential and protected by law. Any un-authorized use or distribution of information here contained is prohibited. If you have received this e-mail in error, notify the sender immediately. This e-mail address is strictly of use and property of the author. To unsubscribe
click here
.