Launched in Melbourne with the inaugural South 1: The Gathering, the South Project emerges as a five year artistic programme designed to cultivate and engage in cultural exchange across the southern region.
Reflective of the increasingly strong lateral relationships between Australia, New Zealand and Chile, the South Project will host its third Gathering in Santiago from the 3-7 October 2006. Following on from the success of the New Zealand Gathering in 2005 the South Project has turned its attention to Latin America, before heading to South Africa in 2007. The Gathering will feature a symposium titled Crossing Horizons: context and community in the south, bringing together leading critical arts thinkers from Australia, Chile and across the south. Including South African curator Khwezi Gule, who will co-curator the pan African exhibition CAPE 06, New Zealand curator and art historian Christina Barton, Paraguayan curator Ticio Escobar, renowned Australian artist Pat Hoffie, Uruguayan artist Carlos Capelán and Mai Abu ElDahab, co curator of Manifesta 6, among others.
Crossing Horizons context and community in the South, will provide speakers and a Chilean audience the opportunity to debate and explore issues concerning contemporary art practice in the south, particularly notions of translation, political activism in the arts, conditions of exile, alternative structures and collective practices. Whilst predominantly art focused, the symposium will also raise poignant socio-political concerns affecting the wider communities of the south.
To compliment the symposium a comprehensive artistic programme will feature at venues through out Santiago. The South Project will present its first international exhibition to be developed under the South Project banner. TRANS VERSA, conversing across the south, co-curated by Zara Stanhope, Senior Curator and deputy Director of Hiede Museum of Modern Art (Aus) and Danae Mossman, Director of the Physics Room (NZ), features the work of thirteen established and emerging artists from Australia and New Zealand including Maddie Leach, Daniel Malone, Tom Nicholson, Selina Ou, Brook Andrew and Ash Keating. All avid contributors to the Australasian art scene, these artists? practices are firmly grounded by a local vernacular yet progressively outward looking in their attempts to explore the tenants and threads of lateral connections, migration, travel and modes of communications. Developing from the vision to engage and connect artists and audiences with art and in dialogues addressing our cultures, TRANS VERSA supports artists to respond to the locale of Santiago and culminates with work made during the project exhibited in three of the leading venues in Santiago; the Museo de Arte Contemporáne, Galeria Metropolitana and Centro Cultural Matucana100.
Gathering programme is now available online, and registrations are being accepted. Visit website for further information.
www.southproject.org
.
For all media enquires please contact:
Nicola Harvey
nharvey@craftvic.asn.au
Tel: +61 3 9650 7775
Fax: +61 3 9650 5688
31 Flinders Lane, Melbourne, Victoria 3000 - Australia
---
It's LIQUID News is an e-mail announcement service that provides information about exhibitions at some of the world's leading art galleries selected. It's LIQUID News reaches the combined audiences of International Art Fairs, galleries, museums, and is thus a powerful tool for getting directly to this influential audience with information about exhibition programs and other events.
International galleries, museums, institutions, private and public groups, artists, architects, designers, are invited to join It's LIQUID News service. Each advertisement takes the form of an e-mail announcement, and features a press release, an image, and a link to the announcer's website. Announcements are distributed directly to over 60,000 international collectors, consultants, advisers, critics, writers, curators, dealers and other visual arts professionals. Database demographics: 40% in North America, 45% in Europe, 15% in other locations (South America, Australia, Japan, etc.).
Additionally all announcements are permanently archived on
It's LIQUID
web site, creating a valuable research resource of some of the most important events world wide. It's LIQUID News offers an unprecedented opportunity for participating clients to reach the most dynamic members of the community of professionals worldwide.
If you are interested in our services, or you want to open an It's LIQUID office in your city, please contact us at
support@itsliquid.com
.
Thanks for all,
It's LIQUID Group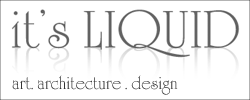 ---
This e-mail is sent by It's LIQUID Group. It is confidential and protected by law. Any un-authorized use or distribution of information here contained is prohibited. If you have received this e-mail in error, notify the sender immediately. This e-mail address is strictly of use and property of the author. To unsubscribe
click here
.