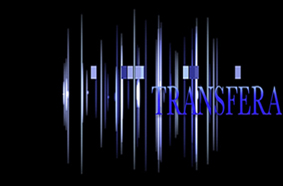 Transfera is an independent tv program that broadcasts from Madrid on Fridays at 21:00 and Saturdays at 09:00,
which specializes in contemporary audio-visual experimentation.
Thank you very much for your support.
N.
PROGRAM 18 -06/13/08 (30:00:00)
SUBJECT: A selection of videoart that incorporate diverse techniques, like stop-motion, opacities games,
manipulated archive film, collage animation or video-painting.
Transfera es un programa de televisión independiente realizado desde Madrid especializado en experimentación audiovisual contemporánea,
que se puede ver en Canal Autor todos los viernes a las 21:00 y los sábados a las 09:00.
Muchas gracias por vuestro apoyo.
N.
PROGRAMA 18 - 13/06/08 (30:00:00)
TEMA: Selección de videocreaciones que incorporan diversas técnicas, como la ralentización, el juego con las opacidades,
el archivo fílmico manipulado, la animación del collage, la videopintura, o la animación stop-motion.
VIDEOARTISTS:

MARIO SARRAMIÁN (ESPAÑA/SPAIN)
NATURALEZA MUERTA (2006) 1'
ESPIRITUAL (2007) 1' 16"
CINCO SEGUNDOS BAJO LA LLUVIA (2007) 1' 20"
INVESTIGACIONES SOBRE LA IDENTIDAD [Aya2v5] (2007) 1' 30"
INVESTIGACIONES SOBRE LA IDENTIDAD [japanese sex] (2007)1'

GERARD FREIXES (ESPAÑA/SPAIN)
AISLADO(2007) 3' 30"

ELECTRONIC GLOBAL CULTURE (ESPAÑA/SPAIN)
REBERT - PROJECT 2 (2007) 11' 42"

DANIEL RONNSTAM (SUECIA/SWEDEN)
THE HAND AND THE PLASTIC (2007) 2'

JUDITH VAN DER MADE (HOLANDA/NETHERLANDS)
AFGROND (ABISMO/ABYSS) (2007) 7' 10"