Bite and Sting is proud to announce their forthcoming show, Appetite for Domination at Trelick-Eight Studios, West London.
Appetite for Domination is an exhibition presenting the work of newly formed graphic design studio Bite and Sting. The show aims to explore the cross over between graphic design, contemporary art and youth culture in the fresh and industrial looking Trelick-Eight Studios in West London. Whilst serving as a showcase for the company, Appetite for Domination will also include collaborations with varying artists and art forms ranging from jewellery to graffiti; music to architecture and fashion.
Appetite for Domination refers to the globalisation of branding, marketing and corporate domination. Logos, the holy crests of consumer culture spread and mutate the world over constantly breeding and reproducing. The imagery within the show uses the world of insects with their own bite and sting as the visual translation of this idea. Crawling across canvases and prints or presented in statuesque display cases, the insect appears and reappears in varied forms. Allied to this are street art references and modes of presentation: the street logos of contemporary consumer culture produced by our own urban insects. This fusion then finds form in a selection of images, prints and installations that itself has branding at its core.
The work will aim to display the versatility of Bite and Sting through collaborations bringing in differing styles, references and techniques whilst offering an aesthetic that is unique to the studio. Whilst fine art references can be found in some of the poster art on display or in the screen printing that reveals both artistic obsession and ability, the show is essentially an exercise in innovative and intriguing graphic awareness. From concept to final form Appetite for Domination introduces Bite and Sting as a studio aware and in control of the mutating world of illustration, graphics and branding.
Bite and Sting Ltd was founded in the winter of 2005 by Cyril Moumen and Alex Cook. Moumen graduated in Visual Communication from Axe-Sud (Marseille) in 1999. He freelanced for two years in the music industry (clients included De Wolfe Music and Robert Miles amongst others) before joining Psiberia graphic design studio (London) in 2001. He was art director for 2 years before leaving to pursue his own projects. Whilst at Psiberia he met Alex Cook, who had been in charge of graphics, CAD & 3D visualisation for HCA architectural practice since 1990 (clients have included MacAlpine, Cable and Wireless and Royal Mail). Cook has also branched out into photography, graphic design & music production.
Bite and Sting is based at Trelick-Eight, West London.
---
It's LIQUID News is an e-mail announcement service that provides information about exhibitions at some of the world's leading art galleries selected. It's LIQUID News reaches the combined audiences of International Art Fairs, galleries, museums, and is thus a powerful tool for getting directly to this influential audience with information about exhibition programs and other events.
International galleries, museums, institutions, private and public groups, artists, architects, designers, are invited to join It's LIQUID News service. Each advertisement takes the form of an e-mail announcement, and features a press release, an image, and a link to the announcer's website. Announcements are distributed directly to over 60,000 international collectors, consultants, advisers, critics, writers, curators, dealers and other visual arts professionals. Database demographics: 40% in North America, 45% in Europe, 15% in other locations (South America, Australia, Japan, etc.).
Additionally all announcements are permanently archived on
It's LIQUID
web site, creating a valuable research resource of some of the most important events world wide. It's LIQUID News offers an unprecedented opportunity for participating clients to reach the most dynamic members of the community of professionals worldwide.
If you are interested in our services, or you want to open an It's LIQUID office in your city, please contact us at
support@itsliquid.com
.
Thanks for all,
It's LIQUID Group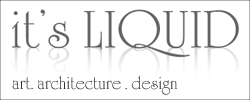 ---
This e-mail is sent by It's LIQUID Group. It is confidential and protected by law. Any un-authorized use or distribution of information here contained is prohibited. If you have received this e-mail in error, notify the sender immediately. This e-mail address is strictly of use and property of the author. To unsubscribe
click here
.