A new event organized by International ArtExpo Group is another occasion for the public to share with international artists the major questions of the avant-garde thinking\art. This festival is a multimedia story on TEMPORARY CITIES with temporary workers&lovers with temporary identities&dreams.
The possible emergence of the temporary cities in the future will be based on the aesthetics of speed&nomadism, flexibility&reconfigurability. The trans-architecture of such amazing cities is an intimate fusion of space with light, sound, colours and virtual reality, focused on conceptualism, minimalism, happening, irony&urban phantasy. Such a ''Citta Intermedia'' becomes a net where people are free to express their temporary trans-culture, creativity&identity, a place where even time is a creativity matrix. But the loss of the center, horizon, natural, normal, even human, will contribute to a diminution of the role of the ego&history. A culture dominated by temporary cities will be a post-historical and post-literary culture. (Constantin Severin)
General Information.
The Cultural Communication Center of Klaipeda has functioned from 2004, when The Artists? House of Klaipeda, which was established in 1987, was reorganized.
The Cultural Communication Center of Klaipeda is a cultural institution of the Klaipeda municipality. It promotes cultural exchange programs, and gives living and creating facilities in the town of Klaipeda to the artists of Europe and world. The Center initiates and inspires artistic?cultural dialogue between Klaipeda and other towns of Lithuania and at the same time provides artistic and cultural training to foreign artists. Klaipeda is a unique city in Lithuania and probably in all the Baltics because of its half-timbered house building style, a style that was popular in the Western Europe. Half-timbered house is a construction style when the shell is built wooden and the gaps are filled with bricks or clay. Such buildings are lighter and they don?t need firm substructure. That?s why it was very applicable to Klaipeda that was being built in a low and swampy place by the fall of river Dange. Temporary Cities festival will be in the Artists' yard, which is surrounded by half-timbered houses.
ArtExpo coordinator: Sarah Tremlett
Project coordinator: Skaiste Kazarauskaite
Address: Cultural Communication Centre of Klaipeda, Baznyciu street 4/ Darzu street 10 - 91246 Klaipeda, Lithuania
---
It's LIQUID News is an e-mail announcement service that provides information about exhibitions at some of the world's leading art galleries selected. It's LIQUID News reaches the combined audiences of International Art Fairs, galleries, museums, and is thus a powerful tool for getting directly to this influential audience with information about exhibition programs and other events.
International galleries, museums, institutions, private and public groups, artists, architects, designers, are invited to join It's LIQUID News service. Each advertisement takes the form of an e-mail announcement, and features a press release, an image, and a link to the announcer's website. Announcements are distributed directly to over 60,000 international collectors, consultants, advisers, critics, writers, curators, dealers and other visual arts professionals. Database demographics: 40% in North America, 45% in Europe, 15% in other locations (South America, Australia, Japan, etc.).
Additionally all announcements are permanently archived on
It's LIQUID
web site, creating a valuable research resource of some of the most important events world wide. It's LIQUID News offers an unprecedented opportunity for participating clients to reach the most dynamic members of the community of professionals worldwide.
If you are interested in our services, or you want to open an It's LIQUID office in your city, please contact us at
support@itsliquid.com
.
Thanks for all,
It's LIQUID Group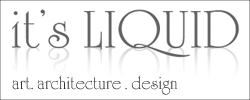 ---
This e-mail is sent by It's LIQUID Group. It is confidential and protected by law. Any un-authorized use or distribution of information here contained is prohibited. If you have received this e-mail in error, notify the sender immediately. This e-mail address is strictly of use and property of the author. To unsubscribe
click here
.