Because of Lichterkette in front of the Vienna Parliament on June 18, 2009 we moved the screening of our film DESERTS & BACKBONES:
The Federal Division oF Media Professionals in the BSA invites you to a movie night followed by a discussion with the filmmaker ALEXANDRA REILL:

Time: Monday, 22 June 2009, / 7 PM
Location: BSA, Landesgerichtsstrasse 16, A 1010 Vienna
DESERTS & BACKBONES
A film on mediated realities, 33 min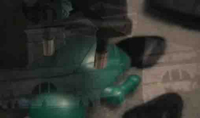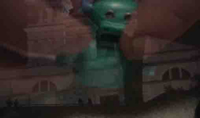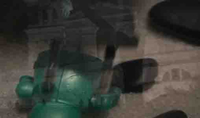 Concept & Editing: Alexandra Reill
Interviews & Camera: Alexandra Reill & Heather Winter
Vocals & Lyrics Song: Joy Uche
Soundtrack: beesh
Production: kanonmedia
Austria / Croatia / Switzerland 2003
humans positioning themselves in urban deserts and entertainment worlds ... they talk about feelings of emptiness, disorientation and helplessness which overcome them in the middle of performance-oriented organizations of life.
an african girl talking about lifestyles in the context of abundances as much as redundances, about the meaning of religion in the context of poverty and consumerism, about the meaning of emotions in the context of isolation and communities, exchange and communication ...
a girl talking about love and life ...
a physicist talking about the relationship of order and chaos, energetic resolutions and genetic diversities, entropic emptiness and the need to compete, conquer and win a civilization knowing about the fictitious character of media realities, a civilization knowing that over-information and the equalizing of value systems produce indifference, a civilization maybe knowing that it has become redundant itself and fighting extinction ...
DESERTS & BACKBONES is a documentary film researching the question whether there is a will beyond human will, beyond rational will ... using the method of interviewing in combination with the formal language of audiovisual mixing for the dramaturgical juxtaposition of peoples? outlooks on life
either defined by such imaginations as fate and religion or by self-determination and autonomy ...
---
---
kanonmedia
ngo for new media
alexandra reill